03/10/2022

Miller County R-III teacher charged with sexual contact with student
On March 1st, 2022, the Sheriff's Office received a tip that a teacher with the Miller County R-3 School District was having inappropriate contact with students. The teacher was identified as Michael Allen. The investigation revealed that Allen had been providing alcohol to several underage female students and was having a sexual relationship with one of the students.
On March 9th, 2022, with the assistance of the Morgan County Sheriff's Office Allen was taken into custody. He was transported to the Miller County Adult Detention Center. Allen has been charged by the Miller County Prosecutor with two counts of sexual contact with a student and two counts of sodomy 2nd degree. He remains in the Miller County Adult Detention Center in lieu of a $75,000 bond.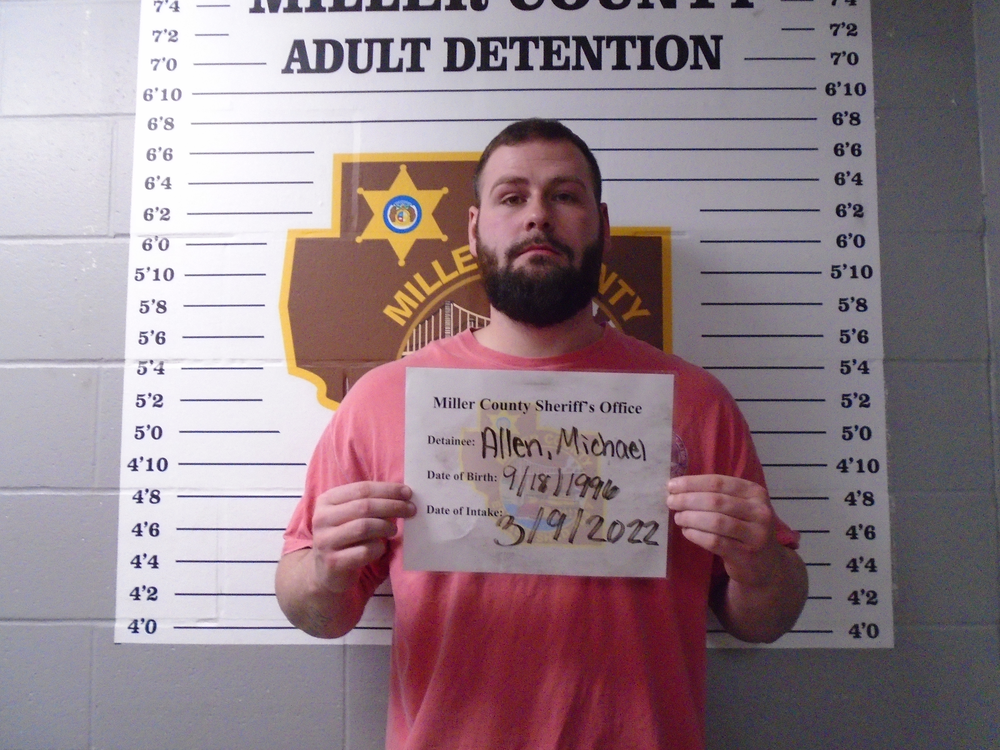 Michael Jacob Allen